Here's the list of side projects I built. Right now all of them failed. Waiting for the one that will succeed one day.
Get a Product Job
The job board with offers only from product based companies. Browse through offers only from companies developing their own products.
🗓 2020-2021
☠ Status: killed️
🚧 Tech: Ruby on Rails, JavaScript, HTML, CSS, render.com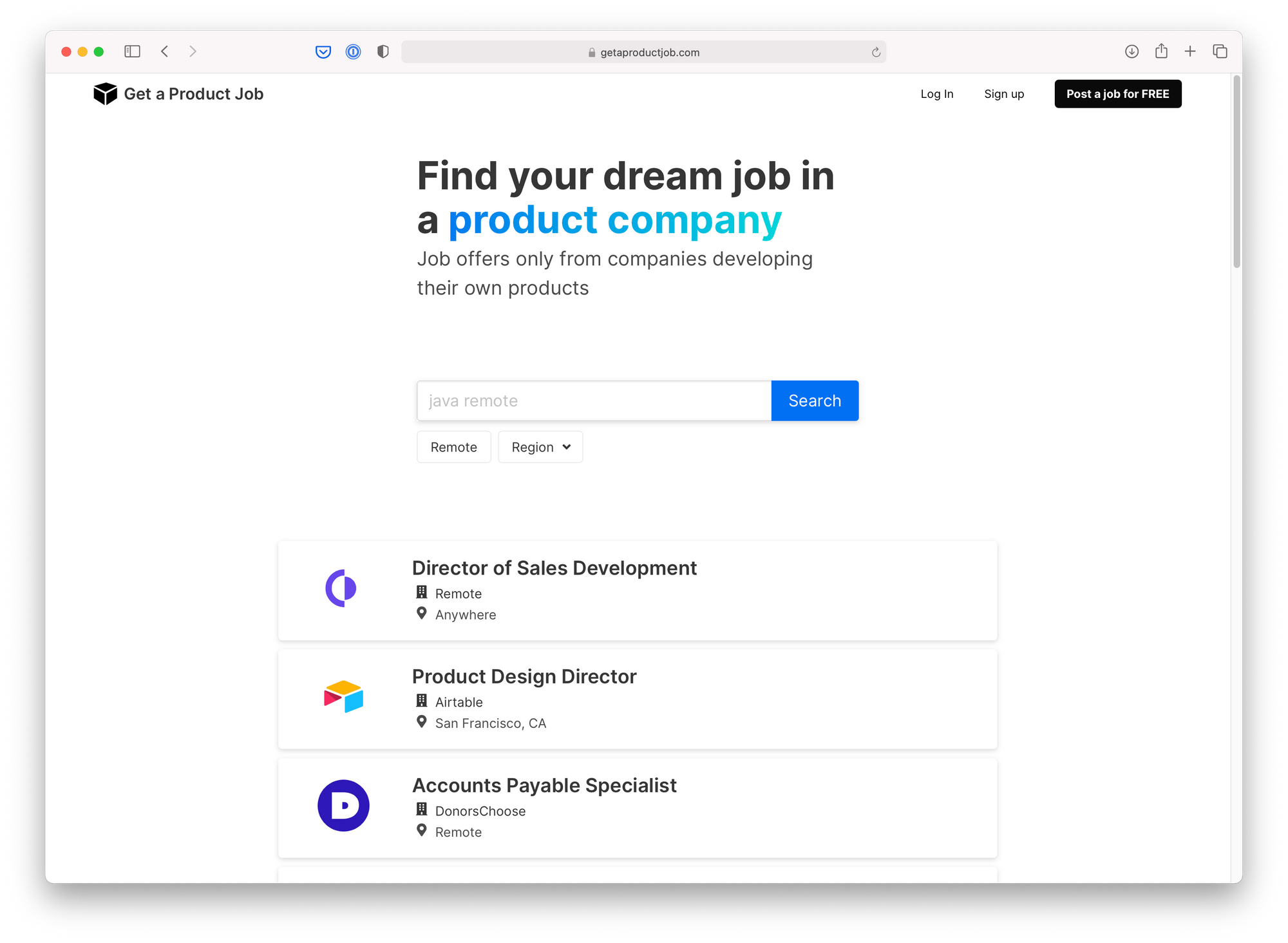 Planetoid
A strategy game for iOS
🗓 2016
☠ Status: killed️
🚧 Tech: Objective-C, SpriteKit
Others
There are a bunch of projects that never made to the release phase. I'll write about them soon.